We love giving our patients reasons to smile. We invite you to review our exciting special offers to learn how you can get even more out of our biological dental care in Orlando, Florida. The holistic dentists of Medplex Dental offer the following opportunities: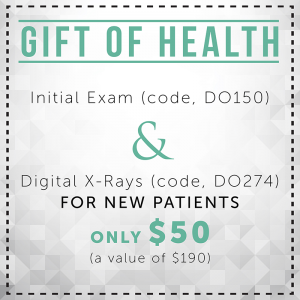 The Gift of Health
We love new patients! To welcome you to MedPlex Dental, we offer an initial exam and digital X-ray for only $50 (a value of $190). To schedule your first appointment and claim this one-time offer, we invite you to contact our office today.
Complimentary Second Opinion
Do you have questions about your oral health? You can receive a free second opinion from MedPlex Dental when you bring your digital X-rays to MedPlex Dental. Contact us at 407-351-2245 to schedule your consultation!